Search Engine Optimization (SEO)
If you want to turn the table around to grow your online busineness, SEO is a must! If you have a blogging website, SEO is essential in that case as well. In any online activity, one wants to enhance its reach. And here SEO comes into play.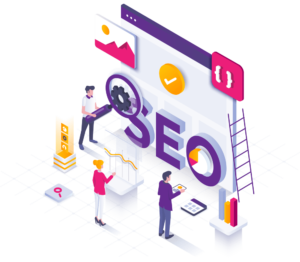 Digitackle has experts working on SEO who are nifty and dab hand. Our specialists can uplift your common business and help you in making it a brand. We optimize all four pillars of SEO, i.e.
Technical SEO
Content relevancy
On-site SEO
Off-site SEO
Digitackle applies the complete set of practices that help in improving the appearance and ranking of your website (or particular web pages) organically in search results. In order to be ranked in organic searches, the SEO strategy is very important. A good SEO strategy enhancing the quality as well as quantity of traffic coming to your website. 
The significance of SEO can't be denied. Digitackle applies a good SEO strategy to achieve the following results.
The website must appear in the top results of Google searches.
We research for proper and relevant keywords so that you can get relevant users i.e. quality traffic on your web page.
Along with relevant keywords, we imply other important keywords that enable your web page to start getting more traffic. 
To get any service, you can contact us via any from the following media.
info@digitackle.com
support@digitackle.com